The 2020 EBRUN Future Retail Conference--Global Cross-border E-commerce Exchange and China(Hangzhou)Cross-border E-commerce Comprehensive Pilot Area Government-Enterprise Meeting was held in Shanghai on Oct 16.China(Hangzhou)Cross-border E-commerce Comprehensive Pilot Area(hereinafter referred to as the Hangzhou comprehensive pilot area)and Ebrun.com,a specialized e-commerce website in China,led in-depth discussions with hundreds of attendees from brands,vendors,service suppliers and platforms dealing with cross-border e-commerce.Trade digitalization has become a key element of global trade and,relying on digitalization,knowledge services are becoming the major factor influencing the core competitiveness of global cross-border e-commerce growth.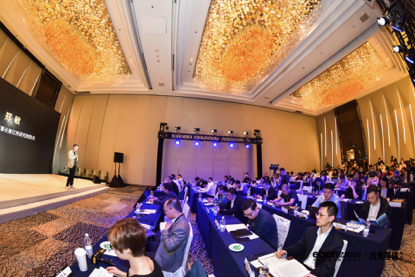 6,257new online stores engaged incross-borderexports have opened in Hangzhou this year
In response to the serious negative impact of the COVID-19 pandemic on offline trade fairs,overseas warehousing and terminal distribution,the Hangzhou comprehensive pilot area has seized the opportunities resulting from the growing popularity of online shopping,by continuously enhancing the capabilities of online suppliers and the overall development of the stay-at-home economy in order to support cross-border e-commerce.It launched a series of events entitled"Express Assistance for Enterprises"and offered timely preferential policies to help cross-border e-commerce resume operations.
In 2020,Hangzhou's air routes for chartered planes for international freight increased from seven to 14.From January to August,the total imports and exports of Hangzhou-based cross-border e-commerce traders reached RMB69.46 billion,an increase of 19.61%year-on-year.Specifically,the sector's imports totaled RMB21.353 billion,while its total exports were RMB48.107 billion,registering year-on-year increases of 22.3%and 18.46%respectively.Exports accounted for 22.08%of Hangzhou's overall foreign trade exports.A total of 6,257 new online stores engaged in cross-border exports opened in the city this year,accounting for 72.66%of growth in this field throughout Zhejiang province.
Hangzhou comprehensive pilot area,which has the goal of striving to rank"first nationwide and among the best worldwide in cross-border e-commerce",has enhanced efforts in innovation,optimization of services and improvement of the commercial ecosystem to encourage more of the city's traditional trade and manufacturing enterprises to explore the international market,increase their brands'overseas presence and achieve rapid development from cross-border e-commerce.As the first country's first comprehensive pilot area of its kind,Hangzhou has developed 97 new cross-border e-commerce brands so far this year relying on its"rainforest ecosystem"for innovation and entrepreneurship.The city now has more than 200 such brands.
Trade digitalization becomesthe biggestfactor driving growth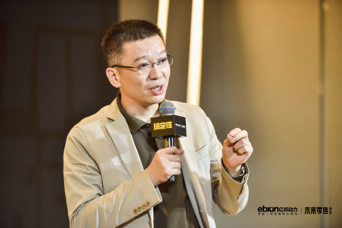 Zheng Min,chairman of Ebrun.com and dean of Ebrun Research Institute,said that trade digitalization is the latest trend in cross-border e-commerce.

There are three distinct development directions.
The first is the digital supply chain.For example,Club Factory,a Hangzhou-headquartered e-commerce platform with many years of involvement in the Indian market,suffered huge losses in its online traffic and users in July due to the Indian government's sudden ban on a number of Chinese apps.However,the company spent just two months entering the European market and now ranks first in terms of downloads in the United Kingdom.What Club Factory's core competitiveness relies on is no longer traffic and users,but the data-based intelligence algorithm plus its Chinese supply chain.This enables it to recommend the products that its overseas customers want.
The second direction is brands with a strong capacity in smart customization and an ability to rapidly respond.SHEIN,a Chinese women's fashion brand with an estimated market capitalization of US$15 billion,is an example of this rapid response.SHEIN is hailed as the"Zara"of the cross-border e-commerce sector.While Zara turns out 12,000 new designs every year,SHEIN promotes more than 100,000 annually.With more designs at lower prices,SHEIN proves that brands with the ability to respond rapidly can achieve success in overseas markets in a highly efficient manner.
The third direction is smart manufacturing.Hangzhou-based Jiepei is an example of this.The company engages in smart manufacturing of printed circuit boards,and it conducts e-commerce at the front end and network-based collaborative manufacturing at the back end.It is a typical factory-oriented enterprise with smart manufacturing as its core competitiveness and e-commerce as its marketing channel.While 25%of the company's orders currently come from cross-border e-commerce,that figure is expected to reach 50%in the future.Jiepei has successfully adopted a business model based on collaborative smart manufacturing plus a standalone website.
China is the"world's factory".The integrated smart manufacturing network will inevitably connect with cross-border e-commerce,fostering further trade digitalization.
Diversified user demand drives innovation for newcategoriesof supplies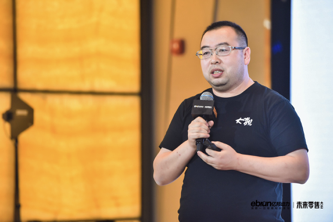 The pandemic has put obstacles in the way of traditional trading,but cross-border e-commerce has grown amid this adversity.There are three major structural changes in users'consumption psychology:first,a change in consumption psychology directly caused by the change in users'consumption experience scenarios;second,a change in users'consumption expectations in the pursuit of price and quality;and third,a change in consumption concepts from passive ones to active ones and then to empathy.
Wei Haijun,founder of Grand View Capital,said: "Cross-border e-commerce brings new opportunities for premiums which can help enterprises avoid the"red sea"of prices.Secondly,cross-border e-commerce brings enterprises incremental zones within their reach.In addition,enterprises can take advantage of China's leading advantages in the global development of the mobile Internet to share the dividend of the global user base.Finally,enterprises'understanding of diversified user demands can create further innovation for new categories of supplies."
Continuous improvements in efficiency relying on digital technology is the key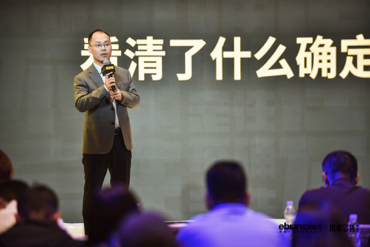 He Jian,CEO of LightInTheBox,an international online shopping company that has managed to secure stable profitability since 2020 after suffering continuous losses from 2013 to 2018,shared three points based on his nearly 10 years of experience in cross-border e-commerce:first,there are long-term gaps in demand in terms of the variety and price of commodities in the vast majority of countries;second,it has long been the case that it was not easy for an e-commerce giant to appear in most markets due to the diversity of e-commerce platforms;third,many brands and products are essentially part of the retail industry,but not the Internet industry.The core competitiveness of retail businesses lies in their efficiency,and digital technology has a key role in its improvement.

New options for cross-border e-commerce traders withstandalone websites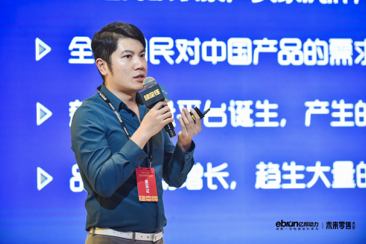 Lin Yongpeng,CEO of Ueeshop,a supplier of e-commerce systems and solutions said, "Sellers with a growing brand presence that have achieved the transition from survival to stable development can consider building their own platforms."
Lin believes that:first,as a result of continuously tightened policies in terms of risk control in website traffic platforms and payment channels,low-quality sellers will be eliminated from the market,and this will provide opportunities for those with vertical marketing channels and advantageous products;second,global netizens'demand for Chinese products will drive the growth of standalone websites;third,new website traffic platforms will appear with more marketing opportunities;fourth,brands can drive the growth of e-commerce,and many brands will go global.
New ecosystem for cross-border e-commerce formed in Hangzhou relying on knowledge services
Early this year,Ebrun.com announced the establishment of its East China headquarters at HIPARK in Hangzhou's Xiaoshan District.Following this,Liu Chen,co-founder of the company,had a dialogue with the executives of a number of Hangzhou-based vendors,logistics service suppliers,marketing service suppliers,MCN organizations and software developers.All of these executives agreed that Hangzhou had offered local enterprises great support and help in 2020,which was a year full of uncertainties.
Xie Heming,general manager of Quanzan,a Hangzhou-based supplier of home textiles,said: "The government of Hangzhou attaches great importance to cross-border e-business enterprises,and offered a great degree of help for enterprises to resume operations which had been suspended due to the COVID-19 outbreak.E-commerce can advance despite these uncertainties.Amazon can be an example,which,despite its difficulties and troubles,saw its sales this year triple compared to the same period last year."
JCEX,a Hangzhou-headquartered company which is mainly engaged in cross-border e-commerce logistics services,has tens of service outlets at home and abroad.The company's founder Song Cheng said: "Hangzhou opened seven new air routes for chartered planes for international freight amid the COVID-19 outbreak.These air routes have increased the certainty of meeting cross-border e-commerce enterprises'demand for international cargo transportation,and this measure has therefore provided a great deal of support to enterprises."
Yisainuo,a marketing service supplier,started its operations in Hangzhou in 2018 under an investment promotion program carried out by the Hangzhou comprehensive pilot area and Ebrun.com.Jia Yafei,the company's general manager,said: "The government of Hangzhou has offered many support policies and fulfilled its promises in a timely manner.From March,the advertising expense of Chinese cross-border e-commerce traders'standalone websites surged.Driven by trade in anti-epidemic supplies,their advertising expense in one month even exceeded their advertising income for the entire fourth quarter of last year.From March to June,there were ups and downs,and growth was out of control."
WOTOKOL,an international social media influencer service supplier,opened a live streaming center this year for cross-border e-commerce in Hangzhou.The center specializes in serving Amazon and standalone websites.The company's founder Ouyang Tian said: "It is very important to improve the influence of your own brands.No matter what kinds of risks or problems you will face in the future,the strength of your brands decides your competitiveness and risk capacity."
Jushuitan,which originated in Jiaxing and has its East China Marketing Headquarters in Hangzhou,is China's biggest supplier of SaaS ERP systems for e-commerce.Among its partners are LightInTheBox and many standalone websites and logistics service suppliers.The company's vice-president Liu Huanbin said: "The exponential growth in sales of ERP systems indicates that the number of cross-border e-commerce enterprises has been increasing sharply."
Located in the easternmost part of Hangzhou,Qiantang New Area boasts Hangzhou Economic and Technological Development Area,Hangzhou Comprehensive Bonded Area and Linjiang High-tech Industrial Development Zone.It aims to develop into a world-class smart manufacturing cluster,a demonstration zone for integrated industrial development in the Yangtze River Delta region,a leading zone for digital economy integration with smart manufacturing in Hangzhou Bay,and a landmark in terms of strategic reform and opening-up in Zhejiang province.
An official from China(Hangzhou)Cross-border E-commerce Comprehensive Pilot Area- Xiasha Zone said a package of support policies have been introduced to accelerate the development of cross-border e-commerce,including giving cross-border e-commerce park operators a subsidy of RMB2 million,allocating 20%of eligible enterprises'contributions to the zone to support cross-border e-commerce parks,and offering cross-border e-commerce traders an incentive of up to RMB2 million based on export performance,and an incentive of up to RMB4 million for import performance.
China(Hangzhou)Cross-border E-commerce Comprehensive Pilot Area- Hangzhou Airport Economic Zone is one of the first offline industrial parks of Hangzhou comprehensive pilot area,boasting a combination of"industrial park+ airport town+ state-level airport economy demonstration area".It has broad development prospects,and has taken the lead nationally in providing integrated warehousing,goods concentration and direct mail services for cross-border e-commerce as well as imports of pet food products through cross-border e-commerce.It has completed Hangzhou's first sale of 3C-certification-free home appliances through cross-border e-commerce,and has put into operation a Customs Supervision Code 9610 export supervision facility.
China(Hangzhou)Cross-border E-commerce Comprehensive Pilot Area- Yuhang Zone is located in the core area of the Yangtze River Delta,near Shanghai.The platform economy is a major characteristic of the zone.It contains the Yuhang Economic and Technological Development Zone(a state-level development zone)and other industrial platforms including Linping New Town,Qianjiang Economic Development Zone,Liangzhu New Town and Future Science Town.The zone is home to a large number of research institutes,higher education institutions,innovation platforms and major innovation projects.
Edited by:Xu Xiaomin
[Statement] The article is the author's independent view and does not represent the position of this website.